San Ramon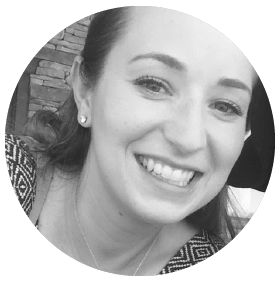 Alyssa Giammona
General Manager
Alyssa was born and raised in Walnut Creek, and came to Sports Basement in 2014 at the recommendation of several friends who also worked for us. In her high school days she was a soccer fiend, but these days her focus is on yoga. So if you're looking for advice on yoga mats, apparel or even local studios, she's one of the best resources around. She's experienced in just about every yoga practice there is, from Bikram to Yin, and she's pretty into spin classes too, but more than anything she's into helping customers find the gear that works for them.
You like us! You really like us!
Bryan Spitzer
Sports Basement is the best! They have pretty much anything you want as far as sporting goods (except golf gear). All the top brands and the best prices around. Every employee in every department is pretty much an expert on all the gear. They're SUPER helpful. They know the merchandise inside and out. They help you find the perfect fit for what you need and don't just try to upsell you. Hands down the best place to buy shoes. They do a gait analysis and know just the right shoe for your foot. Plus they're local to the Bay Area. I won't shop anywhere else!
David F
I visited the Sports Basement 3 weeks ago, and I guess I've been in the dark for the last couple of years because Sports Basement has all these new locations that aren't just in San Francisco anymore. This one was great just like the others. The staff was very helpful and informative. It's like a toy store for adults! When you become a member, you get 10% off and other great deals!
Rupert Young
Now that several major chains have closed, Sports basement should definitely be on your list in the trivalley area. They have a good balance of helpful sales people but also good prices and number of deals. My son runs so needs shoes 3x per year and they have great selection and each season we have found a deal.
Fabi Hollinger
This was the greatest find! We rented clothes for 4 people at a very reasonable price for your Tahoe trip. They all came clean and in great shape. Some even new. i did under estimate a bib for my 3 y/o son, and we needed to rent something once we were in Tahoe. otherwise, it was great. we will likely plan to do again if we make it back up to Tahoe next season!