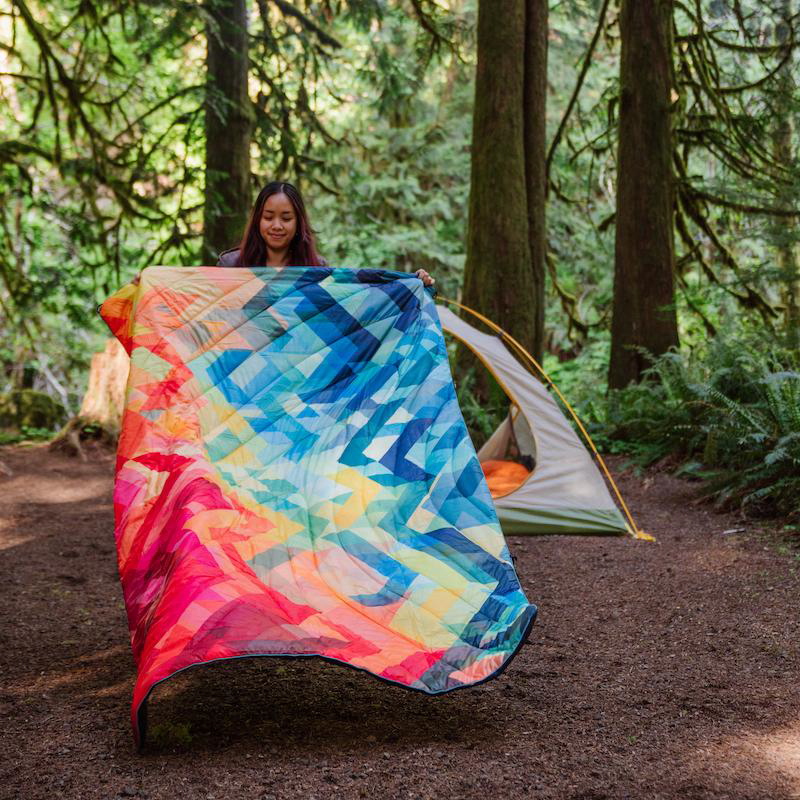 From couch to campsite and everywhere in between
Rumpl is on a mission to introduce the world to better blankets. Made with the same technical materials found in premium outdoor gear and activewear, Rumpl blankets are the perfect, versatile blanket for everyone and everywhere. What's more, Rumpl is working hard to save the Earth: their core puffy assortment is made from discarded plastic bottles, and to date, they've recycled the equivalent of more than 18 million bottles. Most Rumpl blankets recycle at least 50 plastic bottles. Oh, and in March 2021, Rumpl officially became a certified B Corporation! So go ahead, get cozy and feel good about it.
Read Our Field Guides
We talk a lot. But that's really not a bad thing, we promise! Our staffers are so packed full of useful gear guides, fascinating trip stories and lists of favorite local parks that they can't help but leak information all the time. We packaged their info up and put them into our wonderfully searchable Field Guide articles for your perusal! So if you're looking for our top Bay Area Campsites (by Drive Time) or a story about one of our SB Outdoors' guides' mountaineering trip up Denali, don't read another word, just get clickin'!
Looking to get trippy? Join us on an SB Outdoors adventure!