Novato
100 Vintage Way
Novato, CA 94945

All departments safely open
Mon-Fri | 11am-7pm
Sat & Sun | 9am-5pm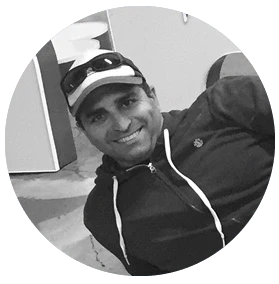 Armen Filian
General Manager
Armen started out at our Mission Bay store, helped open our old 16th St. store, did a stint at our Sunnyvale store, was GM of our Presidio store, hopped over to Bryant Street, then launched our Berkeley store only to follow up by launching our Novato store. Phew! He's always been a gearhead - riding BMX and mountain bikes, skiing, camping hiking and playing sports from a young age. Thanks to his time at SB, he's also tried out triathlons, open water swimming, trail running and more, though nowadays his time is spent introducing his young daughter to the wonderful world of the outdoors. He's hoping to get her on skis this season!
Shop
Snow
Bike
Run
Camp
Street
Swim & Tri
Team Sports
Travel
Training
Kids
Rent
Bikes
Camping
Ski & Snowboard
Triathlon Wetsuits
Bike Travel Cases
Demo Mountain Bikes
Demo Tennis Racquets
Demo Bike Wheels & Saddles
GoPro Cameras
Service
Bike
Ski & Snowboard
Tennis
Lacrosse
Recycle
Batteries
Cell Phones
Corks
Propane Canisters
Running Shoes
Tennis Balls
You like us! You really like us!
Wes Harris
It's massive but you can clearly see all of the product sections easily. We went there to get cycling shoes which was easy to find in the bike section rather than the shoe section. I love the hand written signage, adds to the experience. Plus they donate 10% of what you pay to the charity of your choice if you join their membership. This location is giving away free membership because it's new. I'll come back for sure.
Chipper Nicodemus
Sports Basement is the only place I go for all my outdoor activity needs! Great selection, the best prices (plus 10% off w/ the free Basementers program) and knowledge employees. Family friendly and already a great community for Novato.
Joe Park
Best place for sports equipment in Marin! Great stuff, great prices and positive people.
Meiliana
Huge varieties of all sort of sports apparels & equipments. Staffs are helpful and friendly.