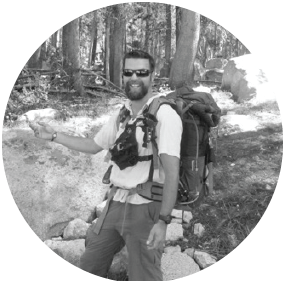 Rich DeBorba
General Manager
When we think 'gearhead' we think of Rich. He joined us after we had just started being open 7 days a week, back in 2000. He started out working nights at our events, but being the avid backpacker & bike rider he is, it wasn't long before he came on full time to help build out our backcountry department. He used to memorize every backcountry catalog & magazine he could find so that he could talk about any kind of product a customer would wanna know about.
You like us! You really like us!
Jacob Mintz
London and Mark helped me out with shoes and swimming gear, not fifteen minutes before they closed. They both took their time with me, didn't rush me out the door, listened, and gave person...
Tomer Baz
This review is about snowboarding package rental at Sports Basement. This is the 3rd year I am renting snowboarding packages for my kids. Ordering is fast and easy on their web site, prices are great, especially when you get the day before and the day after for free. When I got to pick up my order, turned out that I ordered one board too short but they had no problem replacing it with a longer one. Courteous services and good equipment. I'll definitely rent again with them next season.
Andrew LaRock
Fabulous customer service, store is well spaced and very well labeled. Prices are great and they have almost every possible brand
Derek Moreno
This place is enormous and is guaranteed to have anything you require for your outdoor adventure. Or just stop by and wander! That's what I do!