Sunnyvale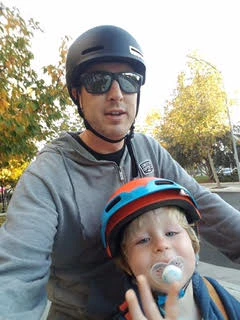 Eric Solberg
General Manager
Eric joined our Sunnyvale team in late 2014, bringing with him a wealth of industry knowledge from his time working as a sales rep for some of our favorite brands. He was born in LA but thankfully (his words) his parents relocated to the Bay Area. He's been skiing since he was little, and was a competitive swimmer in his youth, but his main athletic pursuits now consist mainly of biking, swimming and playing soccer with his kiddos, though he still manages to hit the slopes on powder days!
You like us! You really like us!
David Flexo
Great big warehouse sporting goods store, pretty decent prices. Signing up as a "basementeer" gets you 10% off everything for life, and sometimes they offer deeper discounts like 20%. The stores have a big commitment to charity and are very active in the community. Large selection of running shoes and apparel. Bike rentals, gear, and service. Soccer, baseball, basketball, tennis, swim, ski, yoga gear. Huge camping department. Amazing selection of bars, gels, powders, energy food. Mostly helpful employees sprinkled throughout store. Superb return policy -- love it or bring it back.
S Benson
This place is awesome I can't say enough about it. Great customer service I was asked if I needed help quite a few times. They carry my favorite running shoes and feetures socks which I actually love. Everything is very well organized in the store and it's easy to find.
Dan Putler
I am a big fan of Sports Basement. I trust their ski and snowboard repair shop, and it is the only shop in the South Bay I do trust. They also do great community outreach. I am a member of the Western Sea Kayaker, and we hold our meetings there, even though they do not have a paddle sports business.
Michael Kagan
Rented a bike for a week. Very good service, trying to help. Was riding bike today for the first time, so far so good