Santa Rosa
1970 Santa Rosa Avenue
Santa Rosa, CA 95407

All departments safely open
Mon-Fri | 11am-7pm
Sat & Sun | 10am-6pm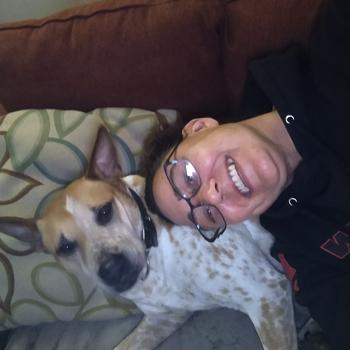 Kendra Sorensen
General Manager
Kendra is originally from Oregon and migrated to California in the early 1990s. After some time in San Diego, Berkeley and Lake Tahoe, she ended up in San Francisco and started her career with SB at Bryant Street. Initially, she was extremely part-time but soon fell in love with SB culture and took on the role of full-time Fitness Lead. Soon after, she became Register Lead then worked her way up to Assistant General Manager at Bryant. When the GM role at Santa Rosa became available, she jumped at the chance to move North and join Team Rosa. Though new to the area, she is looking forward to local wine tasting, camping, hiking and of course, floating down the Russian River!
Shop
Snow
Bike
Run
Camp
Street
Swim & Tri
Team Sports
Travel
Training
Kids
Rent
Camping
Ski & Snowboard
Triathlon Wetsuits
Demo Tennis Racquets
Service
Bike
Ski & Snowboard
Tennis
Recycle
Shoes
Clothing
Corks (natural only)
Crayons
You like us! You really like us!
Steve Ford
John runs an efficient and inviting Bike Department at the Santa Rosa location. He communicates clearly with customers over the most complex and technical mechanical fixes and diagnoses. I have found the whole department staff approachable and helpful. SBSR is not yet well known as a source for equipment and service as it is still a very young store. This will change fast as more customers visit and get to know their reputation for quality, service and an overall good vibe.
Mark Miller
Staff was very helpful as I looked for cycling items. And they added cashiers when the line only had three people.
Glenn Roberts
This is a long overdue review for John Blackwell in the Santa Rosa bike department. I had taken my bike to the repair department of a well-known bike store with multiple Bay Area locations to fix a derailleur issue. After three attempts, the last of which involved the installation of a washer that did not belong on the bike, failed to fix the problem, I went to Sports Basement's Santa Rosa store. John diagnosed the problem, ordered the necessary part and fixed my bike on his first attempt and it's felt like a brand new bike ever since. John was helpful, friendly and communicative and will be my go-to guy for service and repair going forward.
Mark Nicholas
Cool store, friendly staff, good prices. It's literally set up like a basement, all in all better than dicks