Meet (some of) the buyers of Sports Basement!
---
Our Fall and Winter gear is finally starting to hit the racks! You'll be seeing some awesome new snow apparel from Flylow, one of the newest brands to find a home at Sports Basement. For those snow-less Bay Area days, the latest in Vuori and Adidas performance apparel will also be gracing the sales floor soon.
All of this exciting new gear and apparel is, of course, thanks to our hard working buyers. We're always waxing poetic about them because they curate the best selection of products for you. And trust us when we say they know what they're talking about. They keep adventurers like you in mind because they are adventurers like you! They're cyclists, runners, snowboarders, skiers, backpackers, family explorers, and total super heroes. We're taking you behind the scenes to learn more about them and what they look for when choosing your new favorite gear and equipment.
---
Director of Buying - Camping, Climbing, Travel Gear and Bike Apparel & Shoes
Lynell Lacey is a super mom, super buyer, and really, just super amazing. She did the Grizzly Peak Century ride when her twins were fourth months old, nursing them at rest stops. (We're convinced she has super powers.) On her very first backpacking trip, she climbed Mount Whitney on the Mountaineers Route. Lynell has fearlessly earned her street cred and puts her expertise to work for both our sale and rental products.
"I look for quality products that will provide our customers with a good experience. I don't believe in stocking "disposable" product that will break after a few uses. I want our customers to have a great experience, whatever they are doing, and to finish with the feeling of 'I want to do this again!'"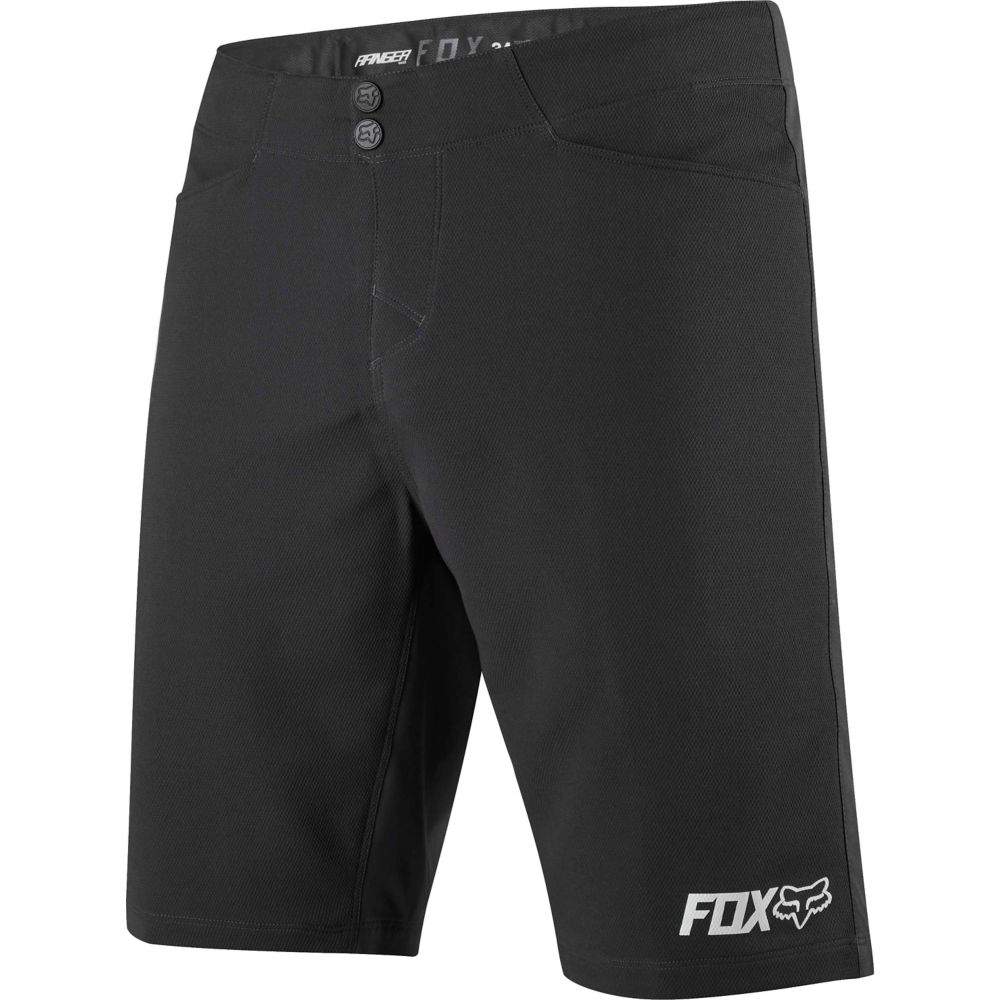 Fox Head Ranger WR Short
Her favorite new things include travel packs from Osprey, Timbuk2, Patagonia, and Dakine. She's also excited for mountain bikers to try the Ranger WR MTB short: "Fall is a great season to hit the trails. But as the rain starts to come in, mud rides become a reality. This short is a great, seasonally appropriate solution to one of the banes of winter rides."
---
Assistant Buyer - Fitness & Street Apparel and Casual Footwear
Alex is one of the most fabulous, energetic people we have ever met, so it's no wonder that she's a total triathlon champ. While she's often seen speeding by on a bike, she has run the Boston Marathon a few times, once dressed as Nacho Libre! Her years of training make her an expert at picking our fitness apparel.
Vuori Tuvalu Shirt
"When choosing products I like to keep current trends in mind, as well as functionality (pocket for your phone anyone?), the hand and feel of the fabric (Vuori Tuvalu shirts and Beyond Yoga bottoms are the perfect example of a good hand!), quality, and of course, price."
She's also super excited for Stance's Tinsel Tina socks to hit the floor this holiday season. "It combines my favorite Stance sock with my favorite musical genre. A llama named Tina wearing a Santa hat, on your feet? Yes please."
---
Senior Buyer - Camp, Hike, and Snow Apparel & Accessories
Jennifer is the epitome of adventure goals. She's an expert camper, hiker, snowboarder, scuba diver, world traveler, and motorcycle rider. Her underwater photography is out of this world and she's currently a PADI Divemaster candidate. When you browse her selections, you're getting advice and recommendations from a legitimate pro.
DC Riji Snowboard Jacket
"As an end user of these products myself, I think about what brands, technologies, designs, features, and price points our Basementeers would shop for. My goal is to curate products for anyone, whether they're in the beginning stages of exploring a potential new hobby or they're a weekend warrior gear junkie."
Jen can't wait to see our new snow apparel brands including Black Diamond, Flylow, DC, and Holden. "The colors, prints, and fabrics are really beautiful and fun! I can't decide which ones I want....or whether I want to just take them all home."
---
Senior Director of Buying - Snow, Bike, Racquet Sports,
and Snow, 
Bike, and Tennis Shops
Head Rocka 4D Snowboard
When it comes to technical know-how, Philip Holenstein is the buyer to go to. His skiing, snowboarding, tennis playing, and biking experience has made him a true jack-of-all-trades. He's even played pro tennis player, Roger Federer (well, when he was 13 years old. But it still counts!).
This winter, he's stoked about our rentals: "I'm very excited about our expanded snow rental fleet. Our snow rentals allow customers from all walks of life to enjoy this expensive sport at a very low rate. For all other snow enthusiasts, our 2017/18 lineup of snow hard goods is going to be amazing! New brands and an expanded selection make for an easy one stop shop."
---
Assitant Buyer - Bike Apparel & Shoes, Travel, and Games
When we're looking for products that meet our functional design needs, we turn to Brennan. He's always up to speed with the latest and greatest in the industry and can recite full specs of his favorite gear. When he's not studying new products, he is skiing, biking, climbing, or camping which is why he knows exactly what you're looking for when it comes to gear and equipment.
Arc*Teryx Granville Backpack
"When choosing a product I look for something that elegantly solves a problem while being built with quality. I think of the person who is in the middle of a century bike ride when the rain starts pouring down; the person on the top of a mountain who needs to fit all of their ice climbing gear into a durable bag; and the person who just wants to enjoy a nice day at the park while engaging in some friendly competition with their friends."
One of his favorite packs is the Arc'Teryx Granville Backpack. "It's a "technical pack" made for the urban lifestyle. I have been caught out in some nasty rain storms during my commutes, and all my electronics have been kept bone dry. The Granville backpack is the type of product that embodies the philosophy of quality design and function that I try to bring when curating a selection for our customers."
---